THANK YOU to everyone who participated in and supported Imagine Possibilities Center's first ever virtual gala! With your support, we raised over $57,000.00 to support therapeutic virtual services and one on one services to the youth and adults in our community with intellectual and developmental disabilities. These funds will also help Imagine Possibilities Center through the challenges that COVID-19 brings as we plan how to keep the building safe when it is eventually possible to thoughtfully re-open. Together, we are imagining the future! To see the recorded event and more, visit the this page.
Imagine Possibilities is happy to announce we are working with BottleDrop Give Oregon to offer an easy and essentially free way to donate to IP. If you have bottles and cans you've been meaning to recycle you can follow the easy steps below to give your cans and bottles to BottleDrop Give Oregon, who will then donate the proceeds to IP. So don't throw those bottles and cans out, because we want them! Please share with friends and families.
BottleDrop Oregon Fundraising Program for IP
Bottle Drop Give Program IP #2
If you would like to make a direct donation, in any amount, to support Imagine Possibilities Center's ability to provide services to our community through these challenging times, please click here.
---
At Imagine Possibilities, we believe it is our role and responsibility during this time to prioritize the health and safety of our participants, others in this community, and our staff. 
Imagine Possibilities Center will remain closed until we are confident that it is safe to reopen. We are monitoring the situation closely. In the meantime, please stay safe at home as much as possible. We will be in touch with IP updates as soon as we have more information available to us.
In the meantime, online programming is available HERE.
---
Imagine Possibilities Center is a community based support day center for youth and adults who live with intellectual and developmental disabilities. We are located in Aloha, Oregon and serve the greater Portland Metro area. We offer therapeutic day programming, including art, music therapy, horticultural therapy, yoga therapy, empowerment group, and life skills groups. We also offer numerous community inclusion activities. Our mission is to imagine possibilities… every day.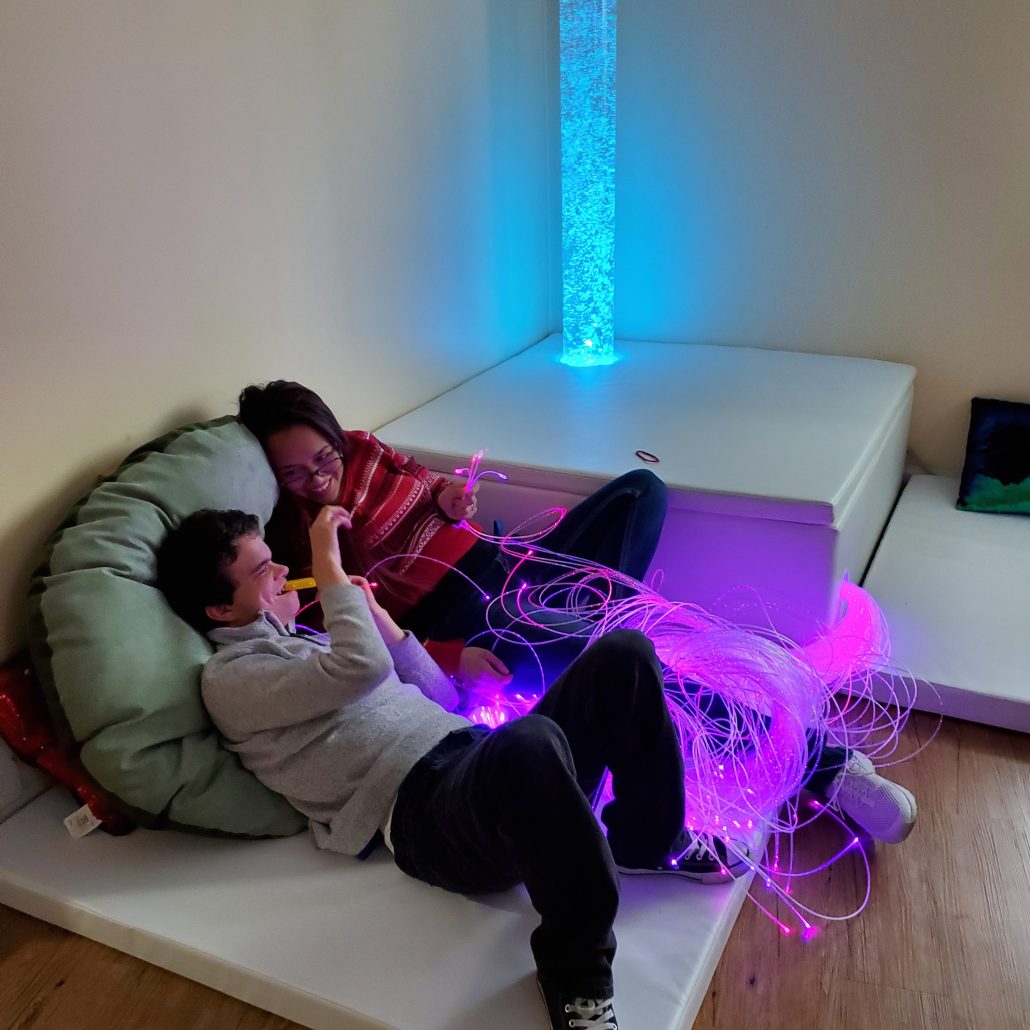 IMAGINE POSSIBILITIES is licensed by the State of Oregon to provide daytime services to children and adults with intellectual and developmental disabilities. Founded in 1959 by pioneering families who came together within their community to build a better life for their loved ones, we celebrate a relentless progressive spirit of seeking out meaningful opportunities for our participants, everyday. We believe everyone is an individual, is a vital member of our community, and has a lifetime of limitless potential. Our programs are designed to give individuals an environment for growth; no achievement is too small and every achievement is a step toward another.
Imagine Possibilities provides progressive daytime services for individuals with intellectual and developmental disabilities through care, creativity and community. Advocating for the best quality of life for every person as an individual, we feel that all people have a lifetime of limitless potential and we are committed to helping our participants reach and exceed their goals.
About our programs | Latest news | Get involved
---
Thank you to our amazing sponsors who made the 2020 "Imagine The Future" fundraising event and virtual gala possible.
Prospect Street Foundation
Steve Layman and Cindi Freeman
---
Many thanks to our 2019 Imagine Possibilities Charity Golf Tournament and Auction sponsors!