Register now! Imagine Possibilities Center's 14th annual auction fundraiser will be held October 10th, 2020, and will be entirely virtual. Click here to register and preview auction items!
Sign-in for the virtual event begins at 6:30 PM, October 10th, and will explain how to participate. The event begins at 7 PM and will include a virtual celebration, live auction, and live fundraiser. We are pleased to be joined again by Dale Johannes, Auctioneer Extraordinaire. If you aren't able to join us live, there will also be a separate online auction.
Please save the date and tell your friends, family, neighbors, coworkers, and other community members to save the date as well. The youth and adults in our community with intellectual and developmental disabilities deserve the best support we can give them.
---
At Imagine Possibilities, we believe it is our role and responsibility during this time to prioritize the health and safety of our participants, others in this community, and our staff. 
Imagine Possibilities Center will remain closed until we are confident that it is safe to reopen. We are monitoring the situation closely. In the meantime, please stay safe at home as much as possible. We will be in touch with IP updates as soon as we have more information available to us.
In the meantime, online programming is available HERE.
---
Imagine Possibilities Center is a community based support day center for youth and adults who live with intellectual and developmental disabilities. We are located in Aloha, Oregon and serve the greater Portland Metro area. We offer therapeutic day programming, including art, music therapy, horticultural therapy, yoga therapy, empowerment group, and life skills groups. We also offer numerous community inclusion activities. Our mission is to imagine possibilities… every day.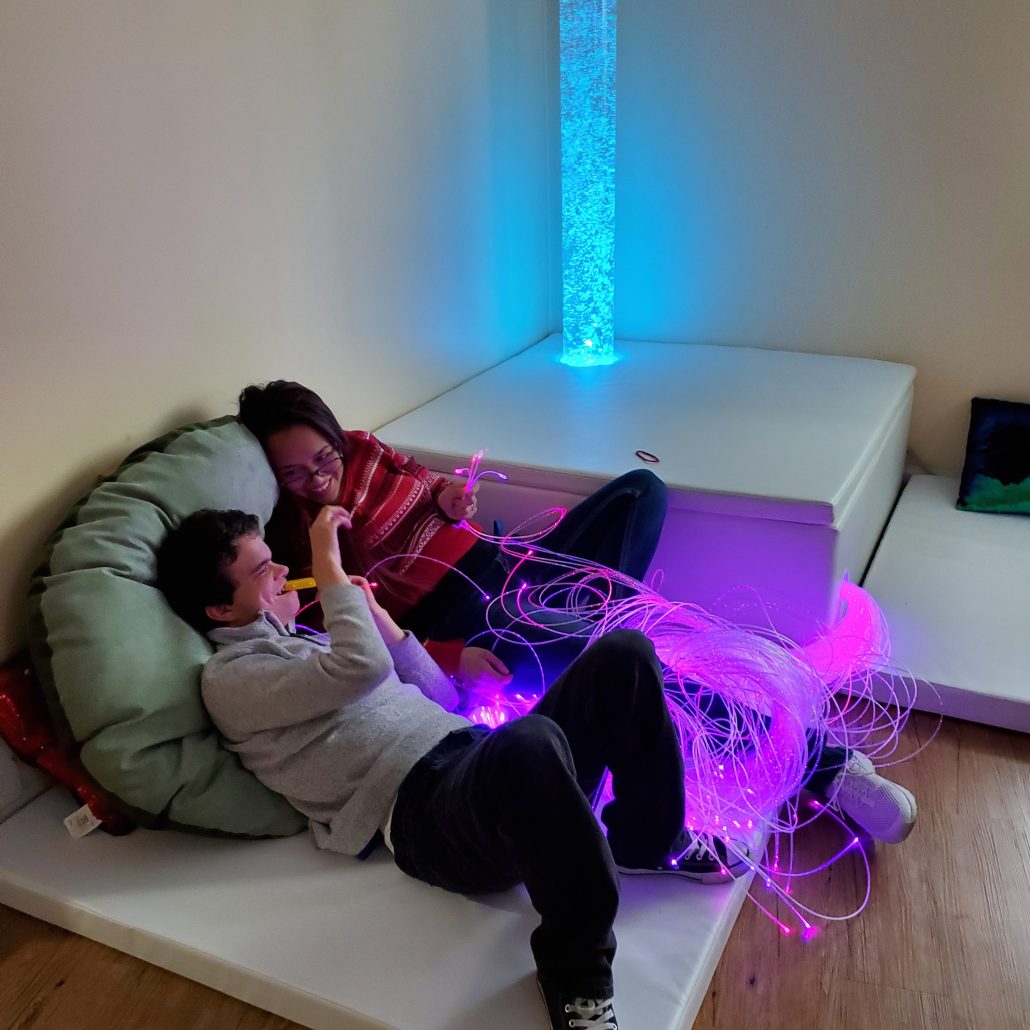 IMAGINE POSSIBILITIES is licensed by the State of Oregon to provide daytime services to children and adults with intellectual and developmental disabilities. Founded in 1959 by pioneering families who came together within their community to build a better life for their loved ones, we celebrate a relentless progressive spirit of seeking out meaningful opportunities for our participants, everyday. We believe everyone is an individual, is a vital member of our community, and has a lifetime of limitless potential. Our programs are designed to give individuals an environment for growth; no achievement is too small and every achievement is a step toward another.
Imagine Possibilities provides progressive daytime services for individuals with intellectual and developmental disabilities through care, creativity and community. Advocating for the best quality of life for every person as an individual, we feel that all people have a lifetime of limitless potential and we are committed to helping our participants reach and exceed their goals.
About our programs | Latest news | Get involved
---
Many thanks to our 2019 Imagine Possibilities Charity Golf Tournament and Auction sponsors!