From the Director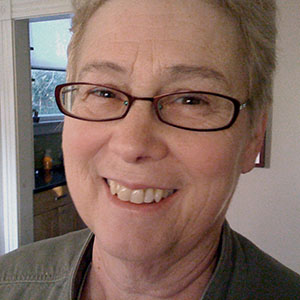 My name is Cathy Schaefer and I have proudly served as Executive Director for Imagine Possibilities since July 2000.
I can't remember a day in my life, that I have not been touched in some way by a person labeled as disabled. I grew up with a brother who I knew as "special" because he was my brother. We knew what made each other laugh, we knew what was most fun to do, and he taught me life lessons that have helped me understand unfairness and advocate for those who can't.  He did exactly what a brother was supposed to do.
Looking back, it was our relationship and the incredible odds I watched my brother overcome that lit the passion for my career. The discrimination and lack of inclusion by society were cruel because I knew how deeply he wanted to fit in and be a part of everything. His courage to smile and accept life for what it was has driven me to never be satisfied with the status quo because there is so much room for growth in rights, inclusion, and opportunity.
Over the years I have been touched by countless participants, donors, parents, staff members, caretakers, and families that make Imagine Possibilities what it is. It is a community of incredibly passionate people who believe there is always room for growth. Making a difference in the lives that surround me is the greatest gift I have to offer. It is so much more than a job.
We have seen many changes over the years, at our location. What was once a beginning is now a reality brimming with endless possibilities. A number of our participants have blossomed more than even we dreamed. Into the future, I look forward to the continual development of Imagine Possibilities.
Feel free to reach out to us! We love meeting new faces in the community and reconnecting with ones we know.
Best,
Cathy Schaefer
Executive Director