For Job Seekers
Imagine Possibilities works with a variety of employers throughout Washington County!
We have an excellent track record of helping people with all abilities with their desire for long-term successful employment.
We have more than 45 years of expertise providing services to hundreds of individuals.  Let our experience and resources inspire and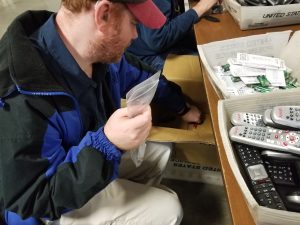 assist you to achieve your employment goals.
To begin your journey with Imagine Possibilities contact christina@imaginepossibilities.net or call 503-649-6110 and ask for Christina Wallace.
Services
The Employment program at Imagine Possibilities helps businesses hire and train qualified job seekers with disabilities. Imagine Possibilities matches businesses' needs with qualified job seekers and assists with employee training and retention. Supported Employment is an important part of Imagine Possibilities' belief: true independence and choice in life comes from connections, families, friends, and places that are important to us!
Developing Career Goals
Explore job preferences and interests
Develop an individualized career plan
Help write a resume and polish interview skills
Assist with benefits counseling
Making the Match
Introduce the employee to the potential business
Create a career Portfolio
Assist with the interview
On-site Training & Orientation
Dress for success
Work with the employee to ensure there is a thorough understanding of the new position
Assist with tailoring the job to reflect the skills and assets of the employee
Ongoing Support
Continue to provide assistance as needed
Assist with ongoing career goals
Who is Eligible?
Individual with a disability
Desire to work
Access to Transportation (i.e. Metro, Access, rides, etc.)
An active Vocational Rehabilitation Referral
What is the Next Step?
Contact us to discuss services and ask questions
Schedule a meeting and informational tour with Imagine Possibilities
Complete an intake form
Resources
DHS Employment First:
http://www.oregon.gov/DHS/EMPLOYMENT/EMPLOYMENT-FIRST/Pages/families-individuals.aspx
Oregon Vocational Rehabilitation:
http://www.oregon.gov/DHS/EMPLOYMENT/VR/Pages/Client-Information.aspx
WiSE: