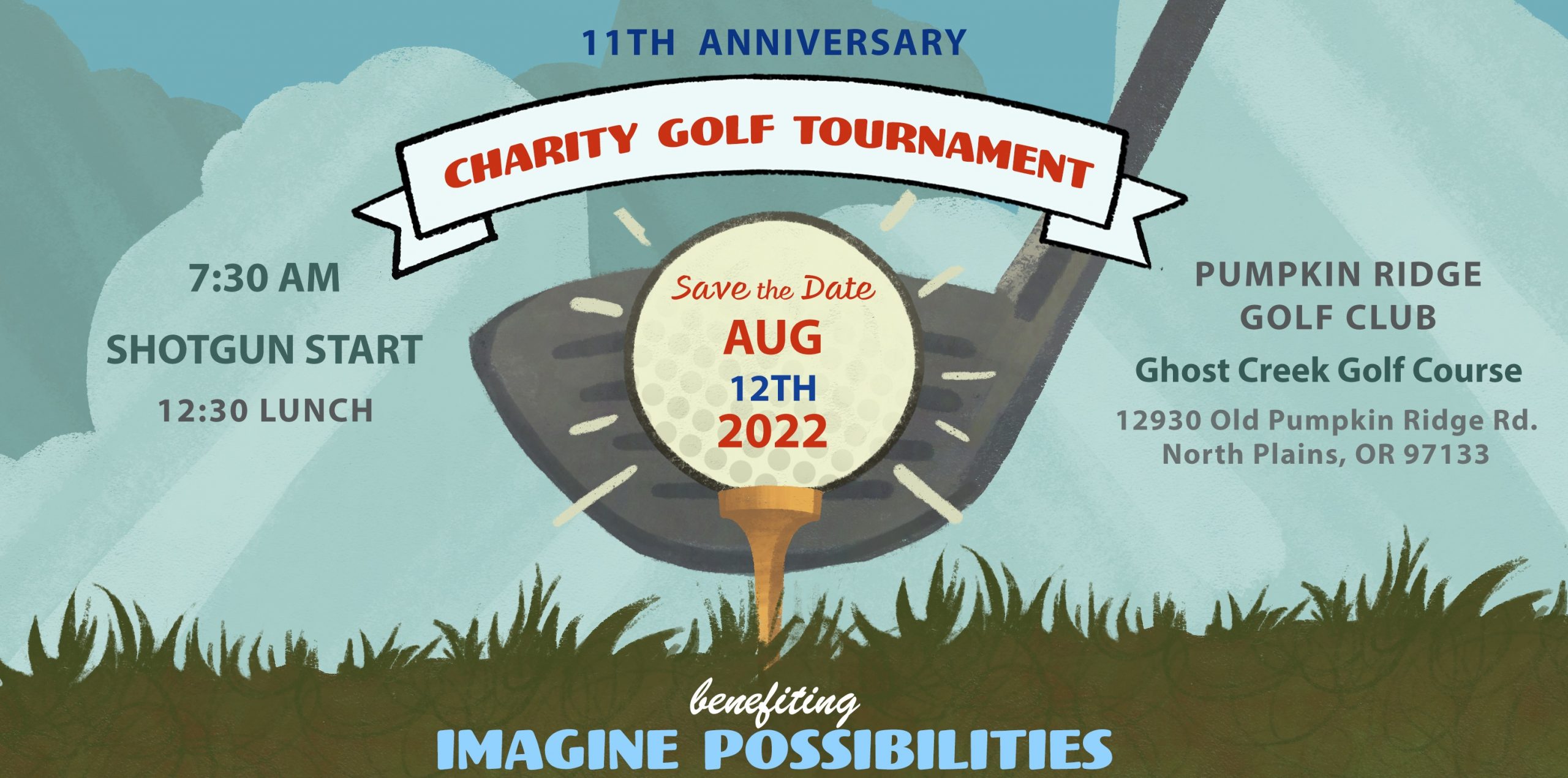 Imagine Possibilities Center's 11th annual Charity Golf Tournament is this summer! Join us on August 12th , 2022  at the beautiful Ghost Creek Course at Pumpkin Ridge for a day of golf and games, and know that your support goes directly towards Imagine Possibilities Center. Your support helps us continue to provide high quality care for members of our community.
If it isn't possible for you to attend, please help spread the word and encourage the golfers in your life to attend. Every golfer, every volunteer, every sponsorship, and every donation makes an immense difference.
Our Board's Fundraising Committee is also seeking parent and community member volunteers to plan and prepare for the events. Contact Mary for more information, at mary@imaginepossibilities.net or (503) 502-0673.
Many thanks to our 2022 Aim High Sponsor… Applied Materials!

Past Golf Tournament Photo Gallery
[Best_Wordpress_Gallery id="6″ gal_title="Past Golf Tournament Photos"]