Imagine Possibilities Center started the Planting Peace Project in 2019 to bring together community members interested in human rights activism and gardening. The Project was inspired by International Peace Day. It began with a tree planting in the Sensory Garden's budding arboretum. The Project continued with a large bulb planting with community members. Bulb sites were marked with rainbow rocks that were painted by participants. The bulbs are coming up and blooming as a beautiful reminder of what is possible when our community works together.
The Planting Peace Project 2019 was made possible by support from the Hardy Plant Society of Oregon, the Aloha Garden Club, and individual donors. Stay tuned for more information about Planting Peace Project 2020.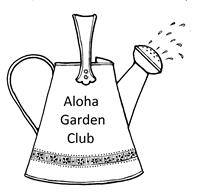 To donate bulbs or trees for future Planting Peace Projects, email Peg at peg@imaginepossibilities.net.
[Best_Wordpress_Gallery id="8″ gal_title="Past Planting Peace Projects"]