Programming runs from 9:00am-5:00pm, Monday through Friday. Each of our program groups participates in a variety of activities each day, guided by the interests and choices of the participants in the group. Some things we do include:
-Community outings: Whether it's a trip to the library or a day at the beach, we love to get out into our community. Participants go to seasonal events, activity centers such as bowling alleys and game stores, museums and exhibits, local stores, and much more in our four program vehicles.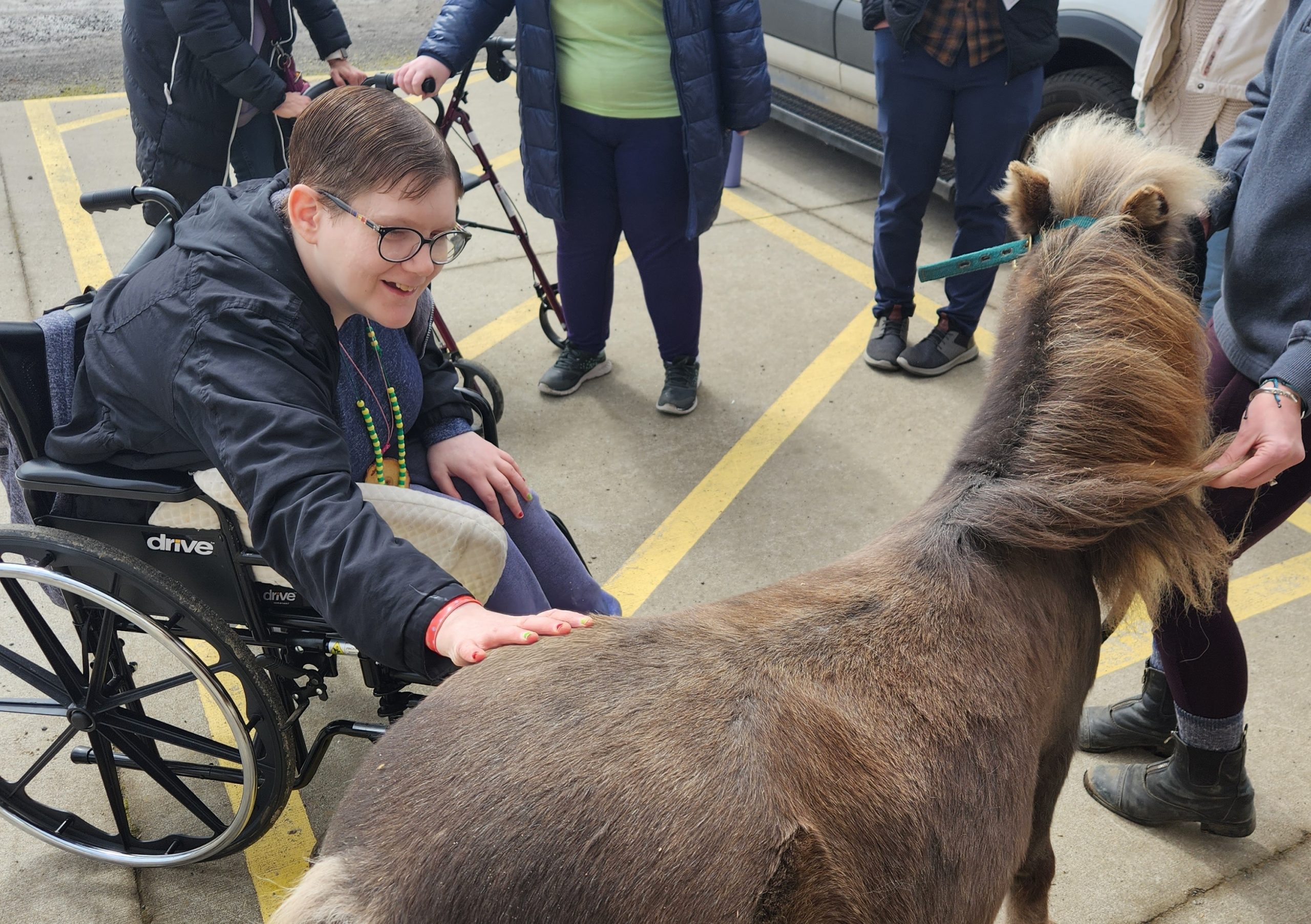 -Gardening: We have a large backyard including a wheelchair-accessible sensory garden, which features raised beds, shady benches, and a constantly changing array of flowers, vegetables, trees and more, planted and cared for by participants. The backyard also features paved walking paths, open grassy areas for games, a basketball court, and a patio for spending time outdoors.
-Cooking groups: Participants have fun in the kitchen, making celebratory treats and healthy snacks as a way to build life skills and learn about different cultures and traditions.
-Yoga: Weekly yoga groups get people stretching and moving. Classes are adaptable to fit the needs and abilities of anyone who wants to participate.
-Arts & crafts: Drawing or painting, collage or clay, participants are always creating artwork, much of which decorates our facilities.
-Music: Weekly music group gets people dancing and singing as they listen to their favorite tunes and craft songs together.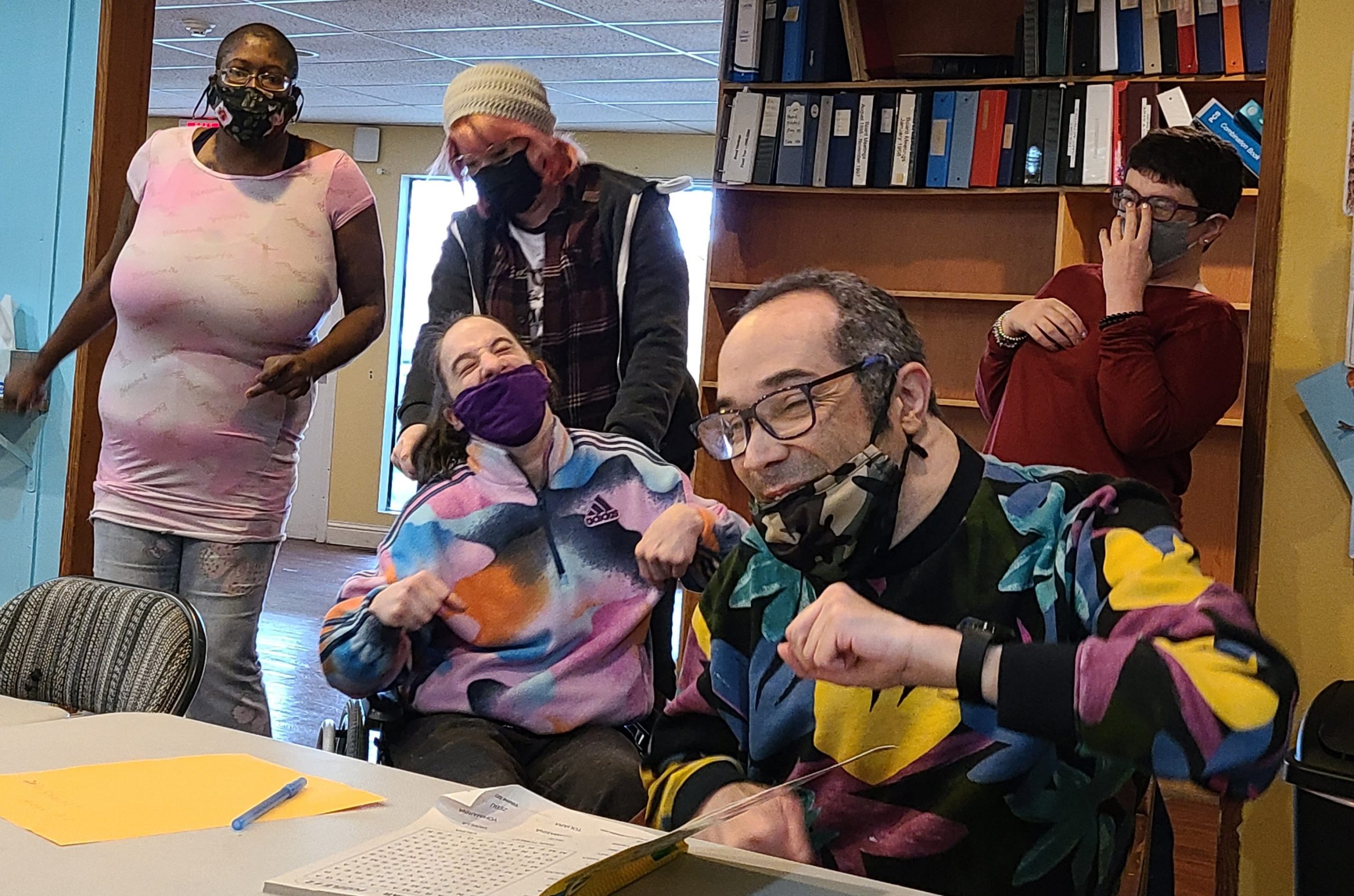 -Empowerment groups: Our social work internship program, guided by our LCSW Daphne Huffman, runs empowerment groups designed to engage participants in activities that foster self-confidence and improve life skills. 
…and much more! We are always trying new things, and exploring new parts of our community in Washington County and nearby areas.