We are launching a campaign to make much needed repairs to the building and help fund programs that go on in the building. Take a moment to check out our campaign on the GoFundMe website and contribute what you can. Thank you.
http://www.gofundme.com/imaginepossibilities
Join us for the easter egg hunt fun at the Kinton Grange. April 14, 2014 at 11:30 AM.  Easter egg hunt fun for children with developmental disabilities up to age 12 and their families.
Call Imagine Possibilities to register at 503-649-6110
For more information see the flyer: kinton grange easter flyer 2014
This video really made us smile. Happy World Down Syndrome Day!
'Happy' video from Mashable.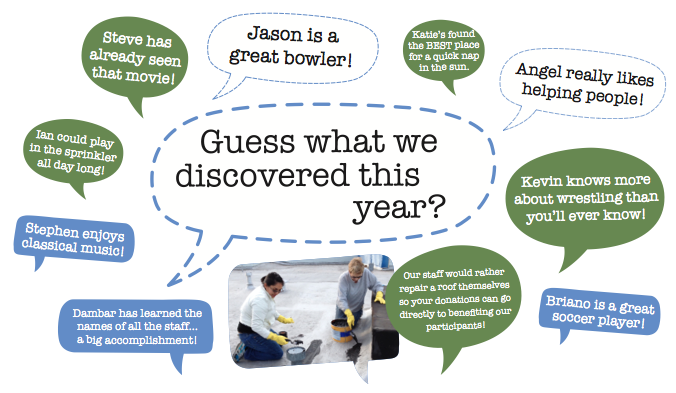 We have just begun
To touch the surface of Imagine Possibilities' vision for individuals with intellectual disabilities! There is so MUCH more to "imagine" and with your donations we can help them achieve what is "possible".
Please give generously this holiday season so everyone can have the opportunity to dream and achieve.
Happy holidays from all of us at Imagine Possibilities!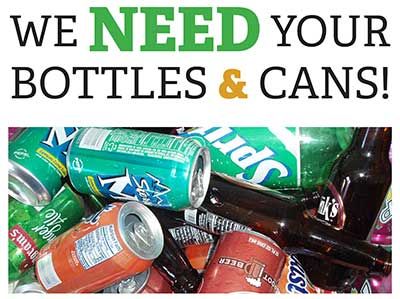 FOR OUR BRAND NEW FUNDRAISER.
IT'S EASY! THIS IS YOUR CHANCE TO HELP IMAGINE POSSIBILITIES RAISE $$$ WITHOUT WRITING A CHECK!
PLEASE DON'T REMOVE BOTTLE LABELS OR CRUSH CANS!
THE BARCODE MUST BE VISIBLE OR IT WON'T WORK…
PLEASE LEAVE ANY BAGS ON OUR FRONT PORCH.