Tuesday, March 24th, 50% of all proceeds to the McMenamins at Murray and Allen will be donated to Imagine Possibilities.
From the website:
"McMenamins Hotels, Pubs & Breweries is committed to the well-being of our community. Our locations are active proponents in their respective communities, striving to keep our neighborhoods vital. Toward that end, we target opportunities that bring our properties, employees and nonprofit organizations together.
In addition to this emphasis on supporting local communities in which McMenamins has a presence, we focus contributions on three key areas: education, human support services and community development.
So on Friends and Family Nights, bring everyone you know out for burgers, beers, wine, cocktails, salads, sandwiches, tater tots, the day's specials and more – because at the end of the night, 50% of the evening's total sales are donated to the beneficiary! The more you order, the more is earned for a good cause!"
We hope to see you there!
We have an exciting opportunity for fundraising and fun by partnering with TICKETS Fore CHARITY and the WinCo Foods Portland Open in 2015. By purchasing tickets to the event and selecting Imagine Possibilities as your benefiting organization, you can help support us directly! We receive 100% of profits from tickets sold in our name.
$25 dollars gets you a week pass, including free parking, to this seven-day golfing tournament event. Tickets may be purchased here.

Imagine Possibilities will be hosting an open house event on February 8th from 2 to 4 PM. Come visit, meet the new director, and learn about our programs and plans for the future.
Please RSVP to kevinburke@imaginepossibilities.net. Come for an opportunity to meet with the board and director to share ideas and information in order to plan for our future together. A dessert buffet will be provided!
Imagine Possibilities is located at 4450 SW 184th St in Aloha, Oregon.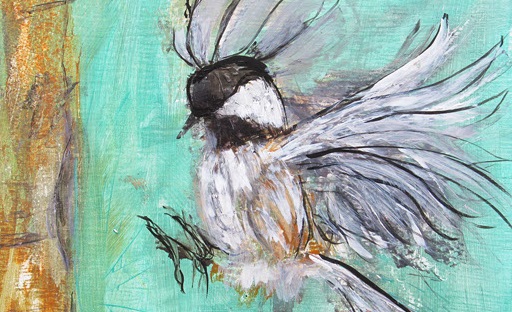 Bird painting by Debra Moser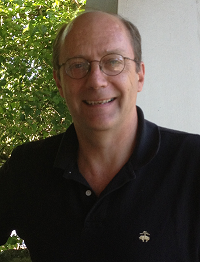 Thirty-four years ago, Louis P. gave me a green pepper. And that's why I am here today. It was my first day working at a state institution on the East Coast. On my way in the door, a small man in a baseball hat and a dark gray overcoat about five sizes too big for him called out to me. He was standing beside a tiny garden plot that had been planted beside the entrance. Two wildly overgrown tomato plants sprawled through an uneven row of pepper plants. A lone eggplant gleamed darkly from the tangle of vines and stalks. Marigolds had been planted in a tight circle around the vegetables. I knew this was an old gardener's trick. The pungent smell of marigolds keeps bugs from finding the tender leaves of young vegetables.
"Hey, c'mere."
"Can I help you?"
"Here. Take it." He handed me a stunted green pepper.
"No really, I can't."
"Take it. It's okay."
I kept that pepper. I dried it in the sun and kept it on all my desks for fifteen years. Louis and I only knew each other for four of those years. We were part of the team closing down that institution. I read a poem at his funeral. But in those four years Louis taught me my purpose in life. To be a care giver. To help others find freedom, to realize their potential, to try things they might never have tried.
Knowing Louis gave me courage to follow my own path in life. I've been a case manager, a free-lance writer, and an area administrator in charge of nine group homes and a work activity center. Until recently I was a partner in a fiduciary firm that specialized in helping vulnerable adults who were victims of financial abuse. When the Board of Directors offered me the position of Executive Director for Imagine Possibilities just before Christmas last year, I did a happy dance that would have made Snoopy proud. I feel blessed to have been given the opportunity to lead IP into its next era.
Imagine Possibilities was founded 56 years ago to be a place where people with special needs could be safe, comfortable, and have a measure of happiness. Now we are looking to a future where all our participants, staff and families can share their special gifts. We are a unique community and we would like you to join us in our next phase. My predecessor Cathy Schaefer has left an enduring legacy through her care for the participants and staff at IP. Estela Rosas is both a talented administrator and a gifted care giver. Lead staff Sandra Mandujano and Shiva Shahrashoob have over 25 years of experience between them. There is a constant feeling of caring and connection that flows through the days. Please come visit and see for yourself.
W. Kevin Burke
Executive Director
The Imagine Possibilities 2014 Auction Oktoberfest is tonight!  This is going to be an exciting night.  Here's a sneak peak of the running slideshow showcasing the live auction items!